Investment Roundtable 23 with Schroders & Co Bank and SIA Group AG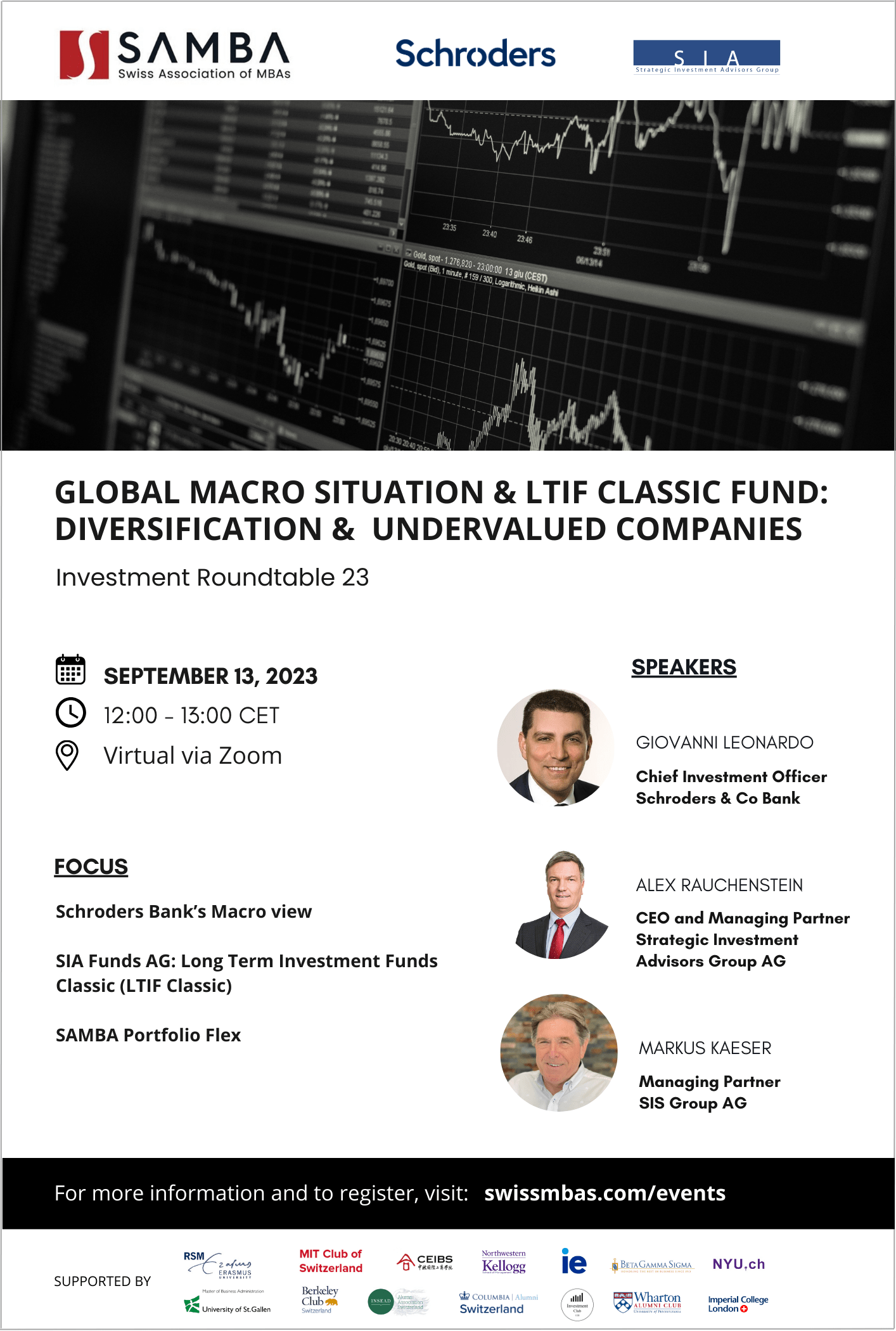 Agenda
Introduction and Review last Roundtable 5min (Mr. Marc-André Schauwecker, SAMBA)
Presentation of the Schroders Bank 20min (Giovanni Leonardo, Chief Investment Officer)
Presentation of Strategic Investment Advisors Group AG (SIA) 25min (Alex Rauchenstein, CEO and Managing Partner)
Status SAMBA Portfolio Flex & Asset Allocation 10min (Mr. Markus Kaeser, SIS Group AG)
Focus
Schroders Bank's Macro view
Presentation of global Macro situation at present
Next steps of the central banks after Jackson Hole
Will we see a recession and equity re-valuation?

SIA Funds AG: Long Term Investment Funds Classic (LTIF Classic)

Short presentation of SIA Funds AG and its Value strategy
Idea behind the LTIF Classic fund: Diversification & Undervalued Companies
Some additional words about the LTIF Natural Resources
Short Review of SAMBA Portfolio Flex
We will send you the event link on the event day.
Note: This is not an investment advice, and for informational and educational purposes only!