Investment Roundtable 24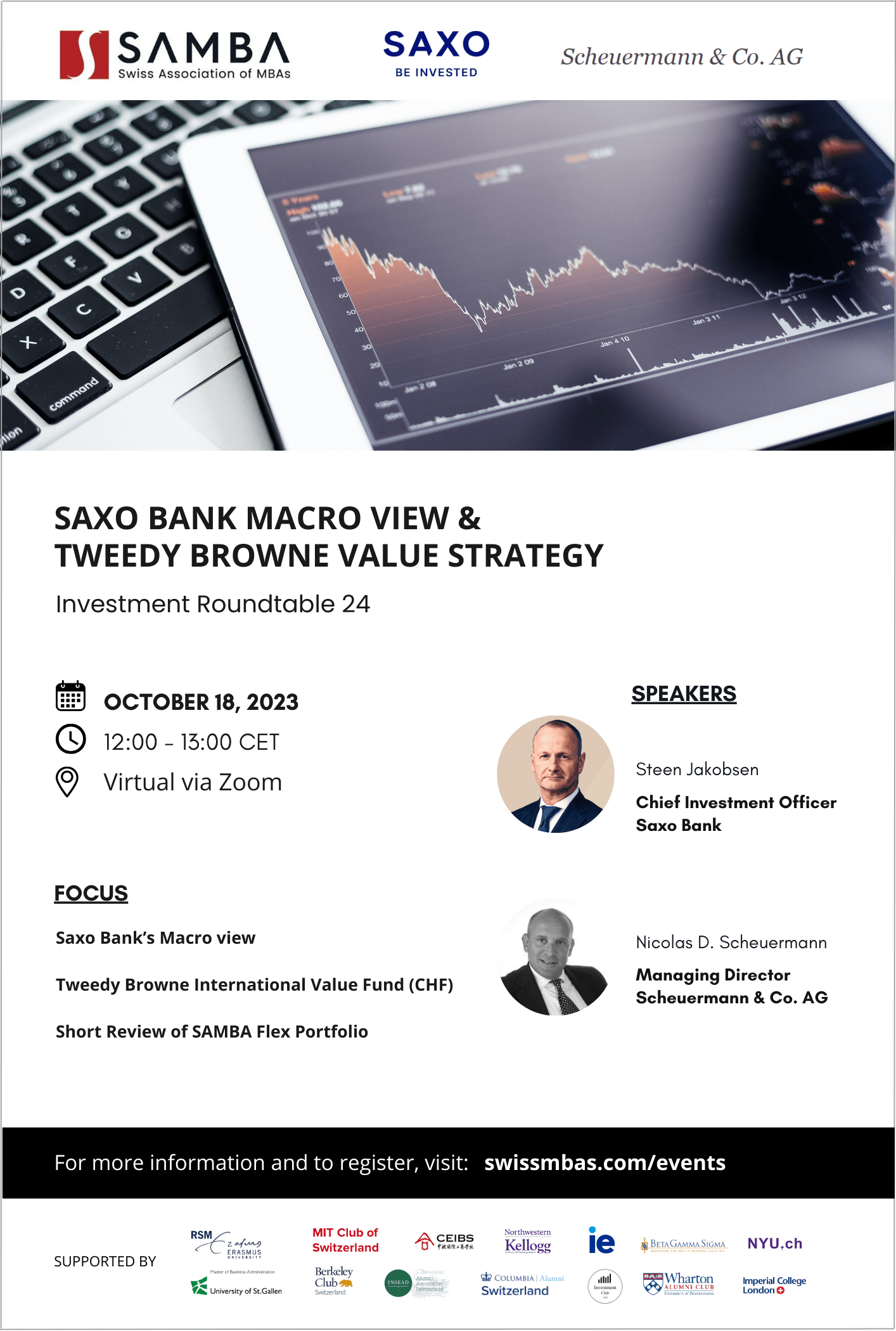 Important points to keep in mind:
- Link to the SAMBA document folder here.
- We will update the SAMBA Portfolio Flex file approx. once every month and load it onto the above document folder
- All planned Roundtable dates until end of 2023 are also in the SAMBA document folder (see a4-SAMBA Roundtable dates)
Note: This is not an investment advice, and for informational and educational purposes only!